Helping Others Make an Impact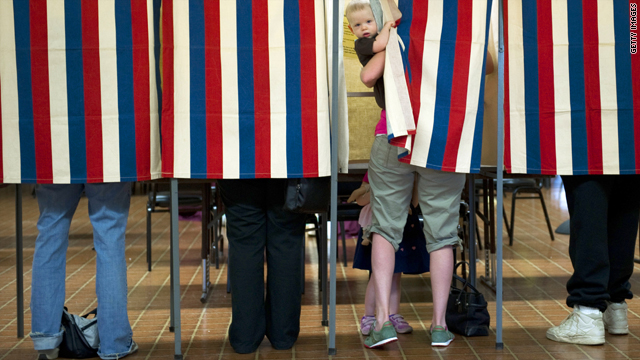 As I write this, Election Day is just weeks away.
It's no secret that the United States has one of the worst records of voter participation in the developed world. In 2016, only 58% of eligible voters actually made it to the polls—and that was a near record! In the last midterm election, only 36.4% of eligible voters turned out.
So why doesn't every eligible American take advantage of this tremendous benefit of democracy—to have our voices heard? According to a 2014 Pew Research Center study, Americans often attribute their not voting habit to simple scheduling conflicts. They say school or work gets in the way.
This year, I want to make sure that's not the case for me or my Avalon colleagues. It isn't hyperbole to say that much is at stake in these important midterms on November 6. So we are letting Avalon employees take off the morning or afternoon of Election Day to make sure we all get to the polls.
I'm happy to see that corporate America is finally doing its part to increase voting by its customers and employees. The new, nonpartisan, business-led  Time to Vote campaign has signed up 150 companies that will encourage their employees to vote by giving them time off, and helping to encourage voting in other ways. Some examples: Walmart is out with a helpful voting guide that includes candidate information, polling locations, etc. Patagonia is closing its corporate office and retail stores on Election Day. Lyft is offering discount rides—and in some under-served neighborhoods, free rides—to the polls.
It's also going to be a big year for women candidates and voters. There are more women in the US than men and if we vote, we can make history—pundits are predicting record turnouts of women. Plus, in part because of the #MeToo movement, more women are running at all levels of government. Many of them seem to embody the famous line from the movie Network: "We're mad as hell, and we're not going to take it anymore!"
I heard an interesting piece on NPR recently about how in the past, women candidates often needed to be asked to run, unlike men who jump into the fray without an invitation. But that is changing—perhaps an anomaly this year, but time will tell—as more women are fed up with what's happening in Washington and locally and are registering to run and forming their own candidate committees, without any urging.
I've been thinking about this in the context of a post by Richard Perry and Jeff Schreifels (Veritus Group) entitled Not Asking = Less Love. They write about how we might think our cultivation of and personal contact with our major donors will encourage them to make a donation on its own. But they are waiting to be asked. They want to be asked. You need to say the words and request a gift—the reverse of where women candidates are heading, as they jump in without an invitation.